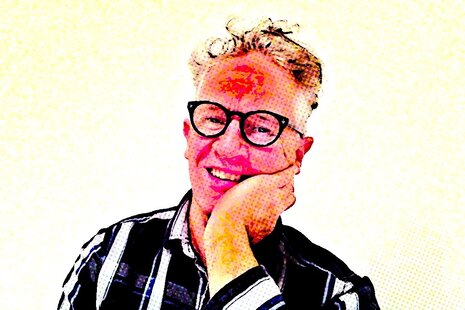 Bruce McNatty, M.Ed (Hons.), B.Ed (Humanistic Psychology), Dip.FT., Dip.App.Sci., RPN, NZAC, Clinical Member, Australian Association of Family Therapy.
(Based in Christchurch, New Zealand).
​ _____________________________________________________________

​Thanks for dropping by! If you don't want to go through all the other pages on this site to find out if I'm the therapist to help you, this page contains most of the essentials! So who am I?

A Family and Couple Therapist, as per the qualifications above - you can click on the coloured links to see which associations recognise me. I've undertaken many years of training in systemic psychotherapies, and I've also taught these at post-graduate level for several universities and private training organisations. I use evidence-based methods in my work with families, couples and individuals. I've been in private practice for a long time, and have also worked for local community agencies and government health boards. I've also worked in senior roles, and in supervising and mentoring other therapists & clinicians. I keep up with new developments in the field by participating in regular professional development.

The following points also describe me -
​A therapist whose style is described as relaxed, yet professional and easy to talk to, and effective at helping couples and families bring change to their lives.

A therapist who specialises in working with families dealing with the following -
- parents struggling with how to be more effective with their adolescents,
- families wanting to deal with the mental health issues or trauma experienced by a family member
- families who experience impact from family of origin issues
- families who are blending, following re-partnering, or trying to sort out parenting arrangements following separation
- parent/child relationship difficulties

A therapist who specialises in working with couples, who might be struggling with -
- loss of focus on the couple relationship at it's mid-life phase
- infidelity
- a decline in intimacy
- big changes, such as after major illness, family relocation, etc.
- the impact of addictions or mental illness
- the impact of family of origin influences for either partner
- the need to re-establish trust, openness, honesty and fun in the relationship

Most of my work with clients takes place at my centrally located office in Christchurch. But I'm also increasingly available for consultations via Skype.

So - that's the (not so) short version! Please jump right over to the contact page, if you now want to make an appointment, or if you have some questions that I haven't answered above. I'm also happy to have a no obligation chat with you over the phone, if you are in the process of trying to find out a therapist who would be a good fit for you.

You might also want to check out my blog - there's heaps of useful material there relating to family stuff, couple relationships, plus various other topics. You can also get more of an idea about me and the way I work, by reading the other pages, especially working with families, couples and individuals.

** Please feel free to also visit me over at Facebook for more frequent updates about relationships, parenting and family functioning.