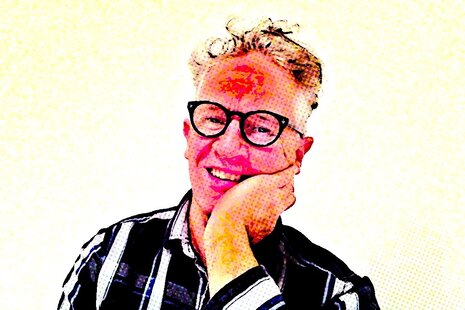 Bruce McNatty, M.Ed (Hons.), B.Ed (Humanistic Psychology), Dip.FT., Dip.App.Sci., RPN, NZAC,
Clinical Member of the, Australian Association of Family Therapy. Based in Christchurch, New Zealand.
​ ____________________________________________________

Hi, and thanks for dropping by! In case you want to get a sense of whether I'm the right therapist to work with you, but you don't have the time right now to trawl through the whole website, here's a quick summary of what I do, and what I can help you with.



With families, it's common for them to approach me with concerns such as these:
·

parenting of adolescents


·

blended/step family issues


·

parenting with an uncooperative ex-partner
· needing to feel more in control as a parent of adolescents
·

communication styles and conflict management within families


·

intrusion of technology


·

dealing with significant family loss and/or transition


·

mental illness of a family member
. family of origin influences and issues
·

long-term physical/medical illness of a family member


·

Issues and differences between adult siblings





Couples are likely to approach me with any of the above issues, but also the following, which are often more specific to couples:


·

a

decline in closeness and intimacy within the relationship, especially at the mid-relationship phase


·

i

nfidelity and its impact on the couple relationship


·

i

ncreases in conflict


·

p

ersonal boundaries vs couple boundaries


·

r

esource management –

eg

., time, money
·

p

rioritising the couple relationship alongside parenting of children


·

t

alking versus communicating



I've worked alongside dozens of couples and families over the last couple of decades to reach productive outcomes. I have a good track record of working with clients in a relaxed, friendly, and productive way, which helps couples and families start to make positive changes after just a few meetings with me. I'm fully trained in systemic and family psychotherapies, and use evidence-based approaches. I'm also committed to on-going professional development.

You might also want to check out my blog - there's heaps of useful material there relating to family stuff, couple relationships, plus various other topics. Please feel free to also visit me over at Facebook for more frequent updates about all of the above.

If you need to ask me any questions, or if you want to go ahead and book an initial appointment with me, please head on over to my contact page.

Thanks a lot!